Are You Curious About Erotic Hypnosis?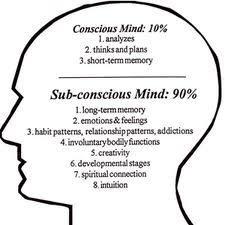 The first thing that every lover of erotic hypnosis knows is that it is helpful if you have a desire to be lured under a hypnotic trance. Those that have an open mind will find that they undergo a much more enjoyable erotic hypnosis experience than those that enter with doubt and resistance.  
Erotic hypnosis is all about letting go of inhibitions, fears, worries and stress. If you let yourself be guided into a deep trance, you will find that the world around you will disappear; Leaving just you and your erotic hypnosis Mistress as she explores your subconscious mind.
What To Expect From Erotic Hypnosis 
The erotic hypnosis induction period is very important and can take from a couple of minutes (for those that fall under a trance easily) up to 15 minutes. During this time it is very important that you are extra comfortable and focused completely on the voice of your erotic hypnosis Mistress. The sound of her voice will slowly start to consume you, taking control of both your conscious and subconscious mind.
As you find yourself under the complete control of your erotic hypnosis Mistress, you will be able to admit your deepest secrets as you are free from inhibitions. You will also be able to respond to the commands that your Mistress gives you. You will find that during your erotic hypnosis your Mistress will target your arousal and use it to help plant triggers that will control your mind both during and after your erotic hypnosis.
Coming Out From A Erotic Hypnosis Trance 
When you are brought gently out of your trance, you may find yourself in a position that you would not normally expect of yourself. You may even find that you are surprised by the information that your erotic hypnosis Mistress now knows about you. Most importantly, you will find you feel more submissive toward her, relaxed, and complete. You will feel amazing after an erotic hypnosis session, and I can't wait to get started.
More Than Just Erotic Hypnosis
Remember, erotic hypnosis is just the beginning. There is hypnosis for forced feminization, forced intox, financial domination, and even forced bi just to name a few. Each session is different and unique just like you are.  I look forward to creating a hypnosis session just for you!